Kitty Kan 40 pk Disposable Scoops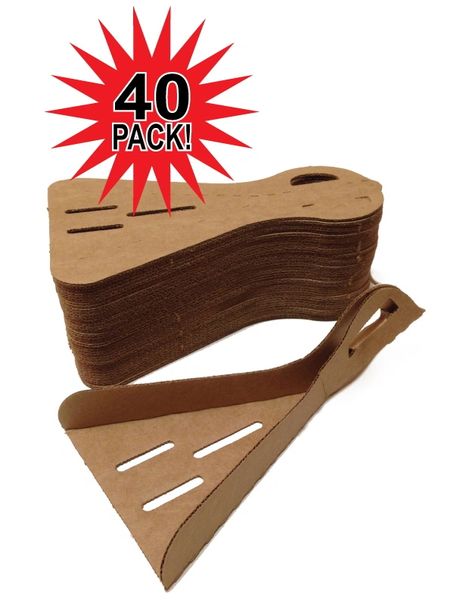 Kitty Kan 40 pk Disposable Scoops
What else can we say... it's a disposable scoop!!!
One less thing to worry about... Just "scoop and toss." Each scoop is about 10 inches long x 5 inches wide (after sides are up) x 1 inch sides. Save over $10 by going to our "add on products" and click 40 pk disposable scoops in the drop down menu.
Perfect while traveling or the just finished cleaning the regular scoop and kitty went again

One less thing to clean or worry about; No water or harsh chemicals needed

Cleanlier, healthier and helps prevents the spreading of diseases and parasites from one cleaning to the next

Biodegradable; No wasting water or using harsh chemicals; 100% Made in USA from recycled materials

DOG WALKERS no more picking up warm poop through a plastic bag; Just scoop and flick the poop into the neighbors yard; Just kidding please put in trash.
Reviews
Featured Products